Beskrivelse
Yokomo – Limited edition YD-2ZX Assembled (100 max with serial numbers)!
There will only be 100 produced world wide, so if you want to have one of the 100 with serial number added, the time is now!
Serial number available 48 and 49. Make a comment in the comment field when you order and you will get your required number.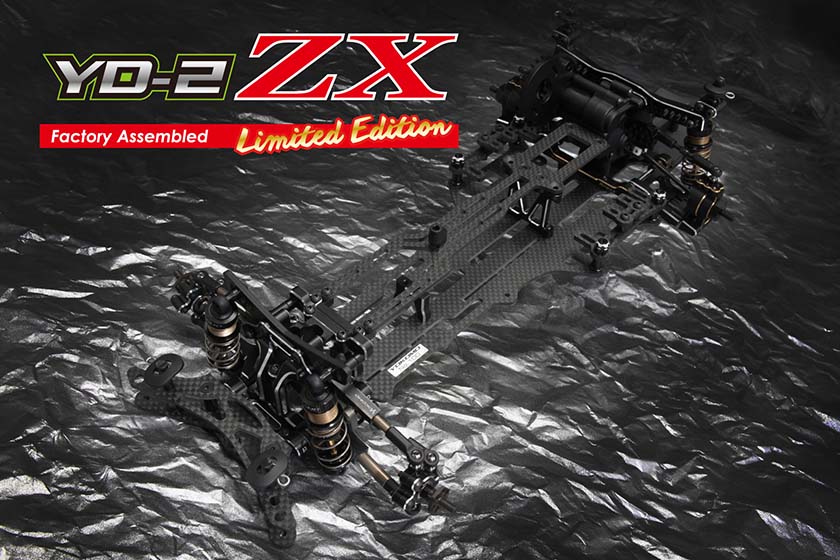 YD-2ZX Limited Edition, the culmination of the YD-2 series, which has been on sale for 7 years! It is no exaggeration to say that the configuration, which has been enhanced to the limit with carefully selected parts, is the ultimate collector's item. The alignment setting reproduces the data of Team Yokomo's Sota Goto, and we will provide the carefully selected parts with the chassis assembled by a professional builder.
It is a special machine limited to 100 units worldwide, and the serial numbered chassis makes its presence stand out. In addition, the back of the chassis is printed with a special specification, giving it an attractive look that can be said to be unique and original. It will be the supreme machine configuration that all YD-2 users pursue, but it is also equipped with a new ultra-lightweight slide rack rail as a new part, and the driving performance is also a concern. It's nice to look at, and of course it's a gem that's even more satisfying to run.
Main attached parts
New!! Lightweight slide rack rail
Graphite bumper/bumper brace
Aluminum front lower A arm
Aluminum front upper arm
Aluminum 30mm rod end adapter for front lower A arm
Aluminum 23mm rod for front upper A arm End adapter
Hybrid front shock tower
Aluminum adjustable rear short A arm
Brass rear hub carrier
Brass rear suspension mount (D/E)
Aluminum idler shaft
Titanium Φ4.8mm rod end ball set
Graphite battery Holder
Titanium coat Shock shaft
Piston for big bore shock (Φ1.4mm×4 holes)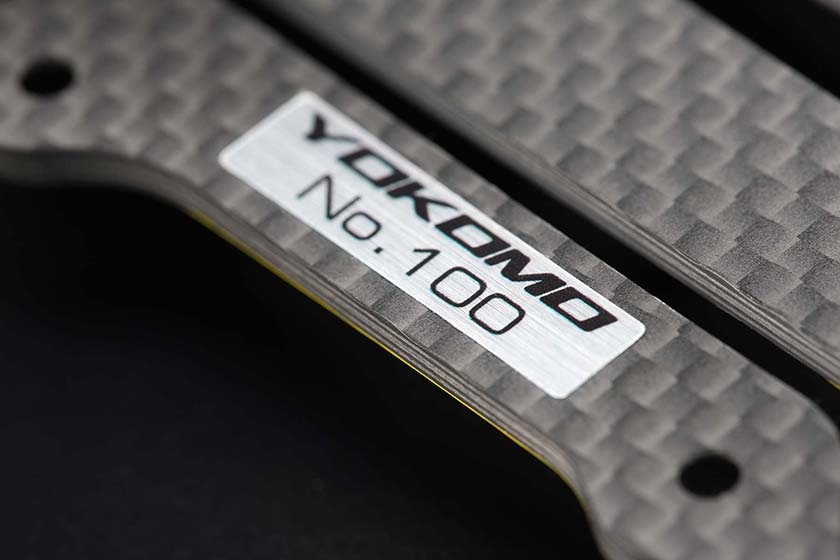 The serial number given to each of the 100 units further enhances the identity of the machine.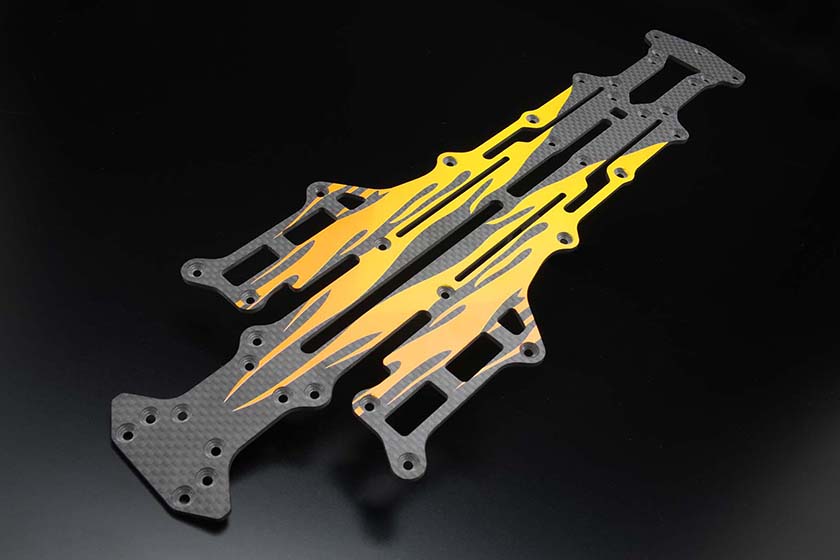 A special print is applied to the main chassis to produce even more originality. This is a limited edition original design.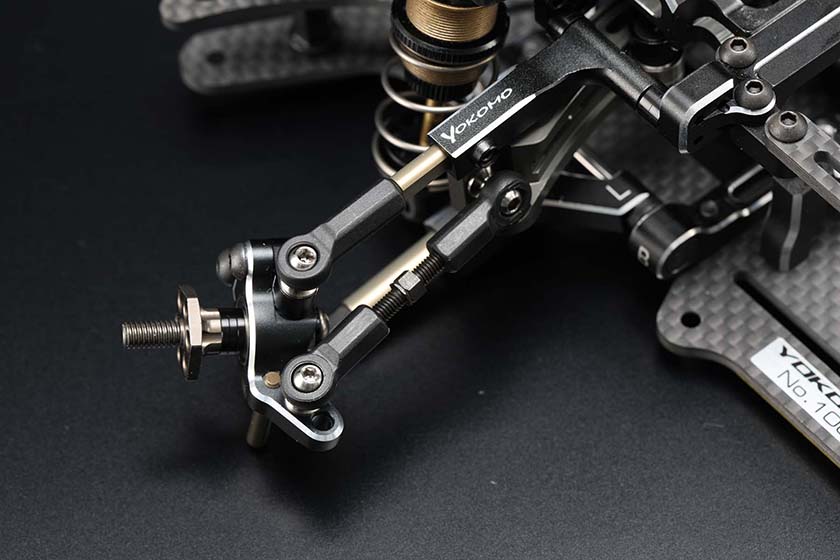 Including the newly designed steering rack, the weight of the front area is reduced by thorough weight reduction to prevent oversteer when starting up.
While improving accuracy and rigidity, it is a practical machine configuration that is conscious of front weight reduction and rear traction.